After rising over $29k on Thursday, Bitcoin price fell to $27.5k today. The BTC price trades at $27,863 after a 3% pullback in the last 24 hours. Altcoins relatively remains stronger amid weakness in Bitcoin, with Ethereum price trading sideways near the $1800 level in the last 24hrs.
Among the top altcoins, Cardano (ADA) and XRP trades held strongly amid selling pressure in the broader crypto market. ADA price is up over 2% to $0.384 amid rebound from the support level, while XRP price trades at $0.5318 after a 25% rally this week as investors anticipate Ripple's win the long-running lawsuit against the US SEC.
Reasons Why Bitcoin Price Is Dragging
Friday Expiry: The major reason behind the pullback in Bitcoin price is the monthly and quarterly expiry on March 31. As per data by Deribit exchange, 141k BTC options are set to expire with a put-call ratio of 0.74 and a max pain point of $24,000. Bitcoin price will remain volatile as options with a notional value of $4.1 billion expire on Friday.
Moreover, 1.746 million ETH options of notional value $3.1 billion are about to expire, with a put-call ratio of 0.33 and a max pain point of $1,600.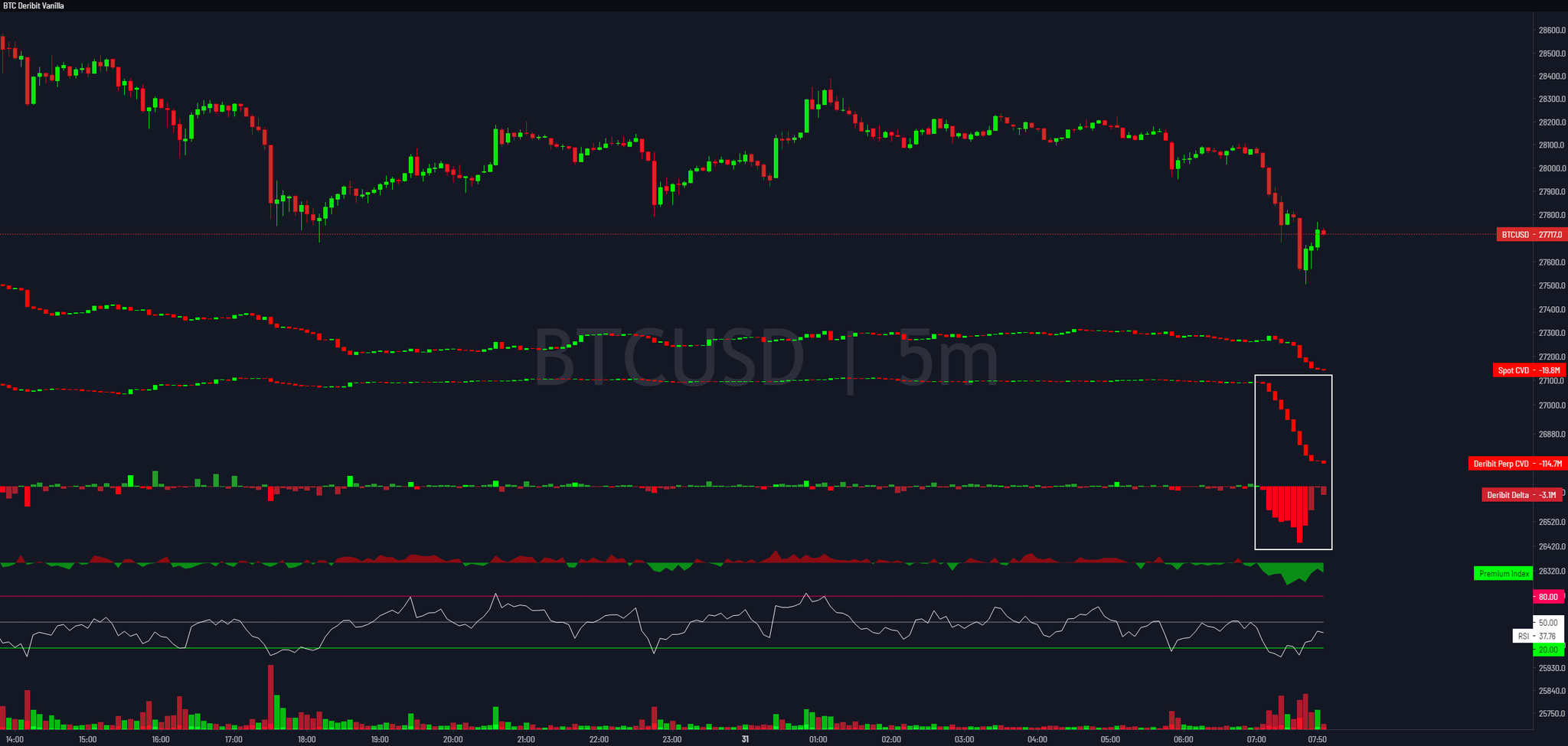 Deribit market data Deribit CVD & Delta indicate the Bitcoin price impact of options expiry. Binance Market BUSD leads the selling with futures selling. The BTC price risks downside volatility if it breaks below $27.7k.
US Federal Reserve Balance Sheet: U.S. Fed released its balance sheet showing factors impacting balances. The Fed balance sheet drops by $28 billion this week, after rising almost $100 billion last week to a total of $400 billion amid banking woes.
Fed loans to banks fall to $152.6 billion from $163.9 billion and discount-window loans fall to $88.2 billion from $110.2 billion last week. Moreover, borrowings from BTFP rose to $64.4 billion from $53.7 billion. This impacts traders sentiment and pulled down Bitcoin price.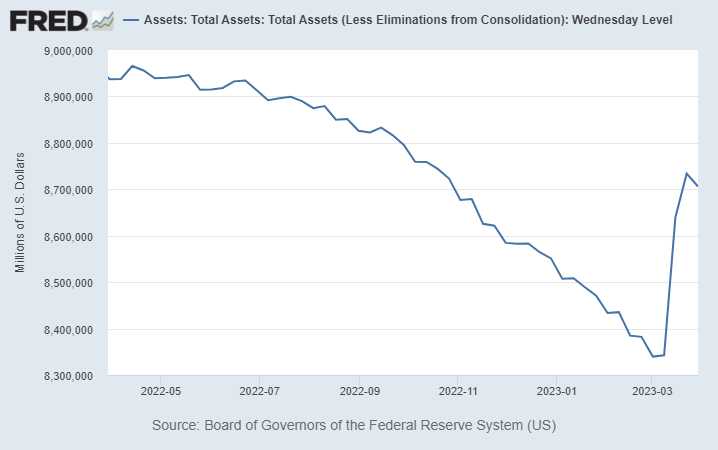 US Personal Consumption Expenditures (PCE) Data: The U.S. Bureau of Economic Analysis will release the PCE and Core PCE inflation data today. The PCE inflation increased to 5.4% YoY in January from 5.3% in December and Core PCE data also increased last month.
The Core PCE is expected to cool to 4.4% YoY down from the previous 4.7%. Bitcoin price trades lower as traders await the key inflation data impacting Fed decision on further rate hikes.
Also Read: Top Whale Buys Billions Of Shiba Inu (SHIB) Tokens, Burn Rate Jumps Over 700%
The post Reasons Why Bitcoin (BTC) Price Is Falling Today While Altcoins Remains Strong appeared first on CoinGape.